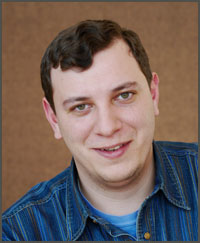 Welcome everyone. My name is Dmitry Vakhrushev. I'm computer geek and web developer from Kraków, Poland.
Currently I work as a Freelance Software Engineer. My main programming language is Python. But I'm also interested in JavaScript, C (without pluses) and D.
Here I write my thoughts about software development and all related things. Actually, I'm not a native English speaker. So feel free to correct me.
You can also find me on:
I have some other accounts but don't use them actively.
The best way to contact me is using e-mail self@kr41.net. If you are going to send me a job offer, please read this first.